Burlington City Blue Devil Battalion JROTC
Upcoming Events:

Nov. 11- Veterans Day Parade

Nov. 17- Masonic Home Visit

Dec. 5- Holiday Parade

Dec. 12- Delsea HS Drill Competition

Dec. 22- Masonic Home Visit

​​​​​​​​​​​​​​​​​








​​​Burlington City JROTC is a program designed not to put the student into a military service, but to make them better citizens in life. The type of instruction that is provided in this program by Colonel Gagnon and Sergeant First Class Trevino is very hands-on. We as a Battalion, participate in many events to help the community such as Community Service, Event Setups, Parades etc… In addition to all these events, cadets must participate in the Cadet Ball where cadets learn proper dining procedures and listen to a guest speaker. Throughout the school year, as a battalion, we do many fun activities as well as learn new things to prepare for the future.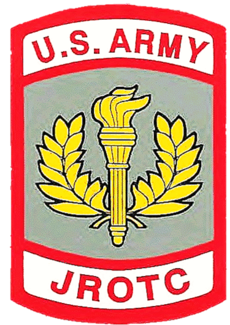 BCHS Blue Devil Battalion!
JROTC Mission:
To Motivate Young People To Be Better Citizens!